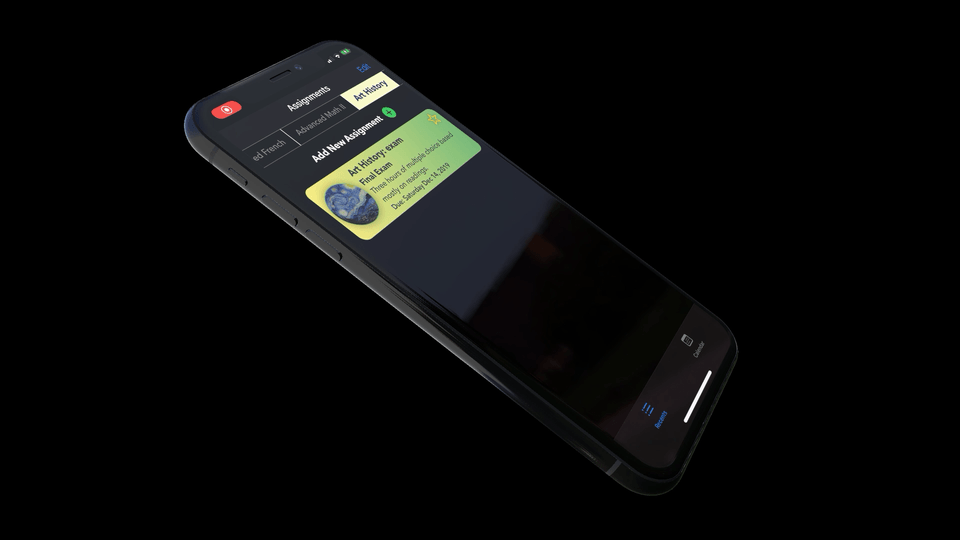 Download the Homework App on the iOS App Store Today
Keep your homework assignments at your fingertips in a beautiful app design.
The best homework app for iPhone or iPad. Your schoolwork will forever be available and organized.
Customize the look and color scheme of each class in an easy and fun interface.
Keep your coursework and assignments organized by due date or on a handy calendar view.
Keep photos for each assignment for reference anywhere you are, or as a record of your work.
Share your assignments by email, text message, or by social media.
Your classwork assignments sync across iPhone and iPad when logged into the same iCloud account.
With a single tap, view all your assignments sorted by due date, or just the assignments for a specific course.
Download the Homework App on the iOS App StoreToday
Keep homework assignments for all your courses on your iOS device

Light Mode or Dark Mode

Millions of custom color options for your courses

Convenient Calendar View of your Assignments

Adding a course to the app
How to Videos:
Adding a course:
Adding an assignment: